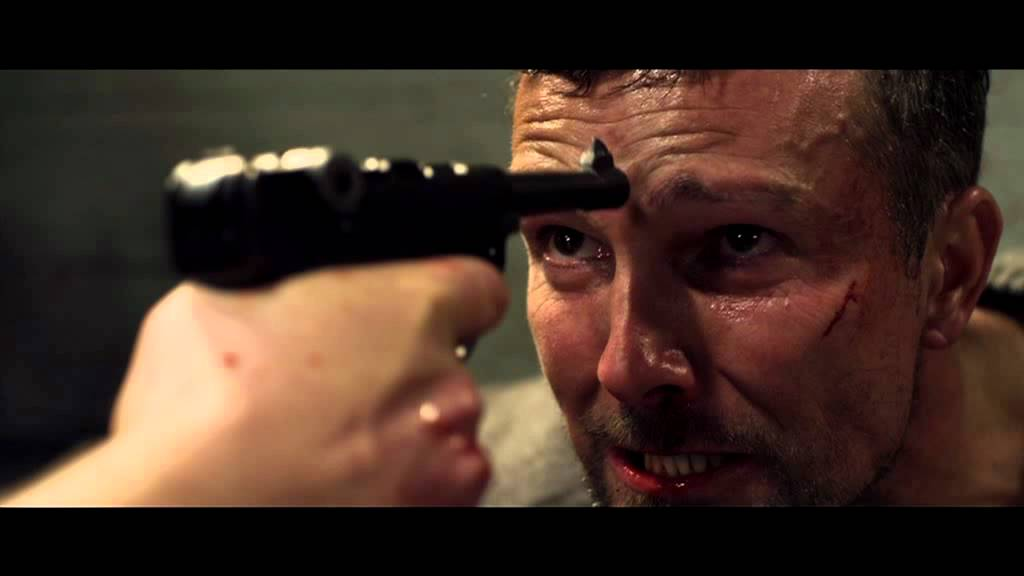 Two allied commandos are on a mission to infiltrate a Nazi stronghold built on one of the channel islands. Unknown to them however is that the stronghold is being used as a base for some lurid Nazi black magic. The commandos will have to work not only to fight off the reprehensible Nazi commander stationed there but also the she-demon that he has naively unleashed.
The Devil's Rock is one of those few gems that will come along, seemingly out of nowhere and leave and indelible mark on your psyche. It truly is an impressive horror movie. Everything that a good horror movie should have is presented here and with solid production values to boot.
It originates from New Zealand so it's understandable that it's been cast with New Zealand actors. All of the cast put in stellar performances. Matthew Sunderland's portrayal of the devious and cold Col. Klaus Meyer is simply perfect it would be difficult to imagine this part being played any better than what is shown. The character is a real piece of work. Craig Hall's performance as Ben Grogan the main commando is very believable and i thought that the two actors really helped make this movie as a strong as it could be.
If there's one thing not lacking in The Devil's Rock it's gore. The levels of gore are into the visceral levels and yes it can be stomach churning, especially if your sensitive to such imagery. Well personally i thought it was great and it certainly made the atmosphere more dangerous.
The she-demon is one that's been pulled from (fictional or non-fictional – not sure) folklore, it can change it's appearance to suit the person looking at her. It can become the person you love. Of course all of this is in aid of helping it eventually eat you. It's a great idea even if not that original but it works and the way in which the movie builds up that character is brilliant.
The movie's pacing is spot on also, from the initial insertion to the final climax the movie is geared to create intrigue, to shock and disturb you. It works and it works superbly. Needless to say i'll be recommending this one whole heartedly. I'm sending out full kudos to New Zealand for producing what has to be one of the best horror flicks so far this year.
Movie Details
Director: Paul Campion
Writers: Paul Campion, Paul Finch, Brett Ihaka
Actors: Gina Varela, Karlos Drinkwater, Luke Hawker, Matthew Sunderland
Release Year: 2011
Related Links: Official Site